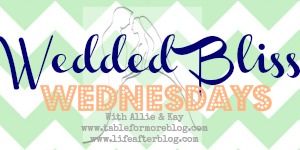 In honor of the upcoming holidays (I can't believe tomorrow is November 1st! What?!) today's post is all about gift giving. Except, it's not about me unfortunately. Bummer.
I have to say, I'm a pretty awesome gift giver. I like to put a lot of thought into what I get and get MORE excited to see someone open my present then to get my own.
But then again, I love the praise and attention, so maybe it is a little more selfish than I thought...whoops!
What is the best gift to give your husband?
I think long and hard before I get him anything. Usually, I try to listen to something he says he wants that I know he will never buy himself. Most of the time it has something to do with cars. That's a sure fire way to have a happy man.

What is a meaningful gift that you can give that does not cost money?

Sometimes I give Big A gifts like "One Free Taking the Dog Out" coupon. Or something like that. It gives him a free pass if he is too tired to take Mr. Fresh out. It's a little something that doesn't cost me anything, but helps him out when things get crazy for him. These come in handy a lot in the Winter when he is out plowing all the time and needs a little relaxation when he comes home.
What is the best gift you have given to him?
Me. Obviously. Heh.
No, in all seriousness. I don't know. I bought him a tilt steering column for his Chevelle that he liked. I also made him a canvas collage of all of his cars over the years. Which he loved, but it is coming apart a little bit and needs to be fixed.
What is the best gift he has given to you?
I would have to say my Engagement ring. He gave it to me for our four year anniversary. It is most definitely my most favorite present from him!
Next, would have to be the easel he surprised me with for Christmas last year. We don't have space to set it up, but he promises that as soon as we get a house we will find a spot just for me that I can paint or draw or do whatever I want and not have to worry about picking it all up before I'm done. (Right now everything is done on the coffee table. I cover it, but stuff still gets everywhere. I still have a huge glob of glitter paint on the couch cover from a wedding project!)

What are you giving this holiday?

We don't usually do a whole lot for Christmas. We are usually strapped for cash so we keep it simple. Small things in our stockings. Maybe a couple small other things. We don't spend much on each other. We usually try and go out for a nice dinner. My birthday is 5 days before Christmas, so things are usually a bit busy!
That's all for this week's Wedded Bliss Wednesday!