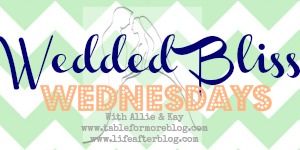 And confession time. I totally cheated and just wrote last week's post right now. And then back dated it so it looks like I posted it on time. You can read it
here
.
(P.S. I just noticed on the counter on my blog that we have been married for 81 days! Take THAT Kim Kardashian!)
Moving on... this week is all about Hubby's style. Which, most of the people that know us will laugh, because Hubby has 2 maybe 3 styles.
What is your husband's style?
Big A's style is pretty simple. He's a mechanic and is always working in SOMETHING so he is usually in work clothes. All.the.time. Other than that, jeans, t-shirts, sweatshirts. That's it really. Here are his Summer & Winter looks.
The flannel look is when he gets fancy. ;)
Always wearing a work shirt or sweatshirt!
What is your LEAST favorite piece(s) of his wardrobe?
Eh, his stuff is pretty simple. There's nothing really to hate. Sometimes I wish that I didn't have to look at him in his work clothes 24/7 but I guess why change if you don't have to. Ya know.
The only wardrobe thing that bothers me that he does is that he will tuck in his t-shirt when he puts on a sweatshirt. Which is fine. I get it. But if he gets hot, he'll take the sweatshirt off and leave the shirt tucked in. Which I can't stand. Dress shirts, totally get it. T-shirts. No thank you.
What would you love for your man to wear?
There's nothing really that I would want him to wear, clothing wise. I would like it if he wore cologne more often. He has this amazing smelling cologne but he NEVER wears it unless I force him to. Haha.
Other than that, I like the way he dresses! I'm kind of a no muss, no fuss kind of girl so it works for me.
That's all for today. Head on over and read all the other fabulous link-ups!