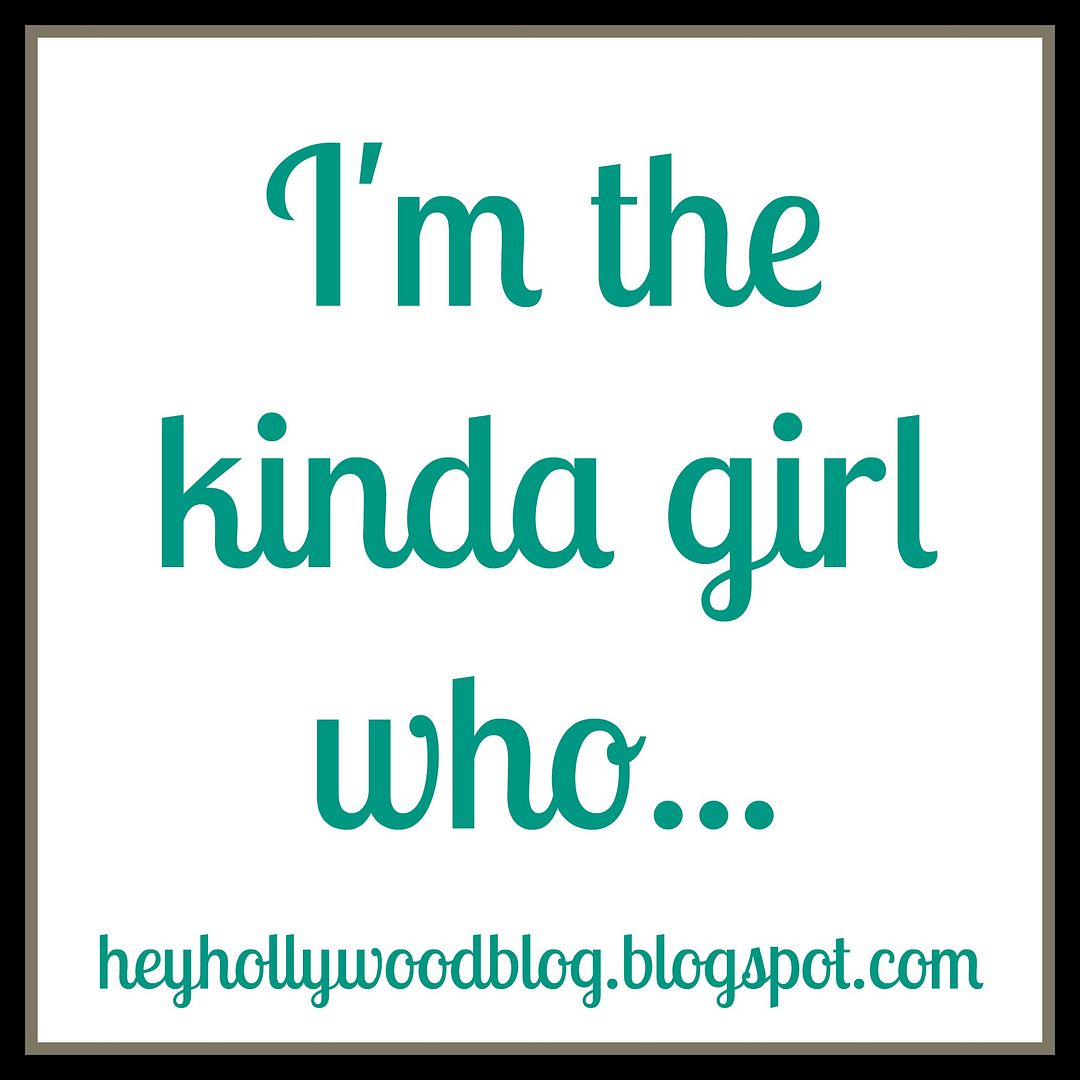 A couple of my favorite Bloggers were doing this today, so I figured why not jump on the band wagon.
Here goes nothing...
I'm the kind of girl who... HATES asking for help. Asking for help = weakness and anything you can do I can do better. This will involve me carrying a rocking chair AND a table up two flights of stairs while 12 years pregnant, almost breaking my neck 20 times, just so I don't have to ask for help.
I'm the kind of girl who... goes back and forth between NEEDING my alone time and NEEDING someone around to talk to. It gets dangerous when my current setting is opposite of my need. I will either straight up ignore you, or jump on you when you walk through the door and tell you everything about my day up to and including how many eye lashes fell out...
I'm the kind of girl who... gets chatty when I'm tired. SO chatty. Which usually coincides with my dear sweet husband being tired too...and NOT chatty. Oops.
I'm the kind of girl who... has a killer shoe collection but only wears flip flops, Pumas, and Uggs. I'm a sucker for a pretty shoe and a good deal... but I'm also 12 feet tall already and a hot mess on flat ground so me + heels = drunken Amazon woman.
I'm the kind of girl who... likes my dog more than I like most of the people I know. Ask Big A, he once eluded to that it was him or the dog and I asked him if he needed help packing. We are a package deal. He's been with me since I was 15, you're not going to win over him.
I'm the kind of girl who... will either hem and haw over a purchase forever and NEVER buy it, or buy it right then and there on the spot without thinking. There is no in between. In fact, there's really no in between with any part of my life.
I'm the kind of girl who... will think that she has blood poisoning from a paper cut, but will rarely call the doctor if it IS something truly alarming. I suppose I just don't really want to know if something is really wrong with me. Healthy, right?
I'm the kind of girl who... acts like most shit doesn't bother me, but then go home and have a good cry to myself into a bottle of wine (well... not these days). I'll never let you see that though. To most people it comes off as me being a heartless bitch, but to me is goes back to the whole "don't show them your weakness" thing.
I'm the kind of girl who... leaves half drank water bottles EVERYWHERE. On my desk, in my car, on my nightstand, everywhere. My problem is that I only like COLD COLD water, so if I wait too long to drink it, then I won't. I'll get a new one and drink half of that. Drives my husband CRAZY!
That's all for today.
Head on over to Holly's
blog
if you want to link up too!